On the question of how she developed and directed her debut feature Barir Naam Shahana (A House Named Shahana) in spite of not having much experience in filmmaking, Leesa Gazi recounts a conversation between the film's protagonist Dipa and her friendly neighbour Sukhomoy. The latter, while complementing Dipa for following her heart, says: "You dive into the ocean even without knowing how to swim. Yet, you never drown. Somehow, you manage to stay afloat and reach the shore." This perhaps best answers the question.
Set in the early '90s, the 137-minute-long intimate drama in Bengali, which had its world premiere in the South Asia Competition section of Jio MAMI Mumbai Film Festival, is about Shahrin Munsi Dipa (Aanon Siddiqua), who is married off to a widower in England over a trunk-call wedding ceremony. In the UK, she suffers marital rape and refuses to settle into a claustrophobic life. Instead, she escapes to her family home in Bangladesh with the resolve that she will study medicine. As A House Named Shahana, follows Dipa's journey, filled with challenges, Gazi creates a fierce, funny, forthright protagonist who defies social stigma and the burden of family honour to live life on her own terms in a small town.
In her director's statement, Gazi makes a promise: "Through truthful performances, I aim to make the audience empathise, resonate with the characters, laugh and cry with them and be entertained. It will not be an unhappy film. Instead, it will be a triumphant one." The writer-director keeps that promise. As the film packs a rare lived-in vibe, a nuanced narrative that captures life in rural Bangladesh, and excellent performances by the ensemble cast, it presents the story of a woman who refused to suffer silently. Even though she is judged by the people around her, the film celebrates her resilience and spirit.
The film is an adaptation of a short story by the same name that Gazi had written in 2011. When she interviewed poet Abul Hasan in Dhaka in 2009, what stayed with her was the name of his one-storeyed home, 'Shahana'. Though this house had no connection with her story, she mentions it in the title. This became the name of Dipa's parental home. Though deeply connected to the house, Dipa often wanted to escape her life there. Before they started shooting, Gazi was "desperate" to find the right house.
The writer-director had imagined the interiors, courtyard and backyard of that house in a certain way. When the film's location manager sent the photos of a house in Kushtia, located nearly 200 km away from Dhaka, it perfectly matched how Gazi had visualised it. "The house has a certain warmth as well as coldness," she says. Shifting the filming to Kushtia had a major advantage. "Since the story is set in the late 80s-early 90s, it would have been tough to shoot in Dhaka which is filled with hoardings and other signs of present-day life. In Kushtia, it felt as if time had stopped there. The vibe and rhythm of the city was just perfect for the film," she recalls.
At the heart of the film is the amazing collaboration between Siddiqua and Gazi, who have known each other for over a decade. "Aanon and I have worked on several theatre projects. She is a good dancer and singer too. When I watched a short film she acted in, I knew I had found Dipa," Gazi recalls. Together, they worked on the screenplay. "So many characters and ideas evolved during the writing process," she says. Many moments in the film are borrowed from real life. "I have known these women all my life. Several women I have met in Bangladesh are pivotal to my journey. I like to tell their story from their perspective," says Gazi, who ran away from the US to escape her marriage.

After she returned to Bangladesh, she worked in an advertisement agency. She, however, has been living in the UK for nearly two decades now after getting remarried and calls herself "a freelance writer, theatre practitioner and filmmaker". Co-founder of Komola Collective, an arts organisation with three female creative practitioners from diverse backgrounds, Gazi had earlier directed the documentary film Rising Silence, which looks at the lives of wartime rape survivors of the Liberation War of Bangladesh. Next, she is likely to direct an adaptation of Rabindranath Tagore's Shaasti and the script has been written by Siddiqua and Gazi.
For the writer-director, A House Named Shahana is a story about "freedom of choice". "Life is so vast. There can't be only certain ways of living. The idea of live and let live has become such a lonely idea today," says Gazi, whose novel Hellfire was published recently.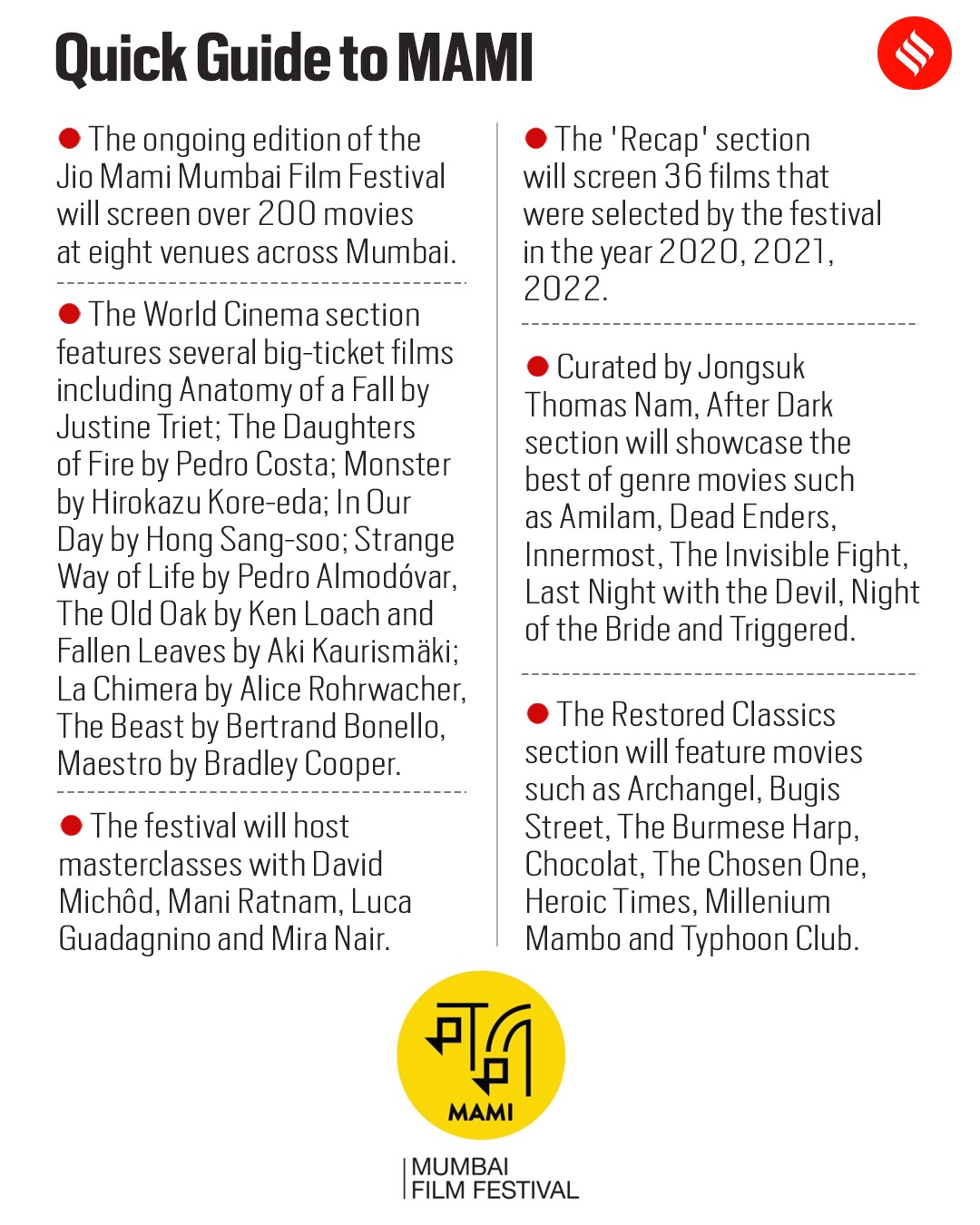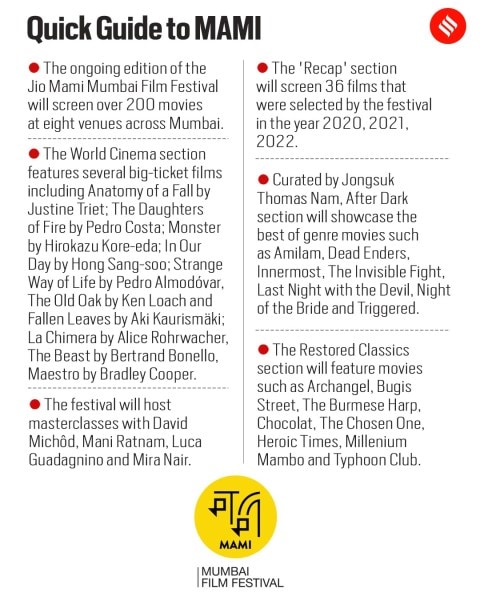 Quick Guide to MAMI.
The shows of Barir Naam Shahana (A House Named Shahana) are scheduled at October 28 at 8:30 pm at Andheri PVR ICON, Infiniti Mall – Audi 3; October 29 at 5 pm at Malad INOX Inorbit Mall – Audi 5; October 30 at 10:30 am at BKC Maison PVR, Jio World Drive – Audi 5; November 1 at 6:15 pm at Goregaon PVR ICON, Oberoi Mall – Audi 5.