Attend a film screening at Alliance Française
Cinelovers, Alliance Française de Bombay in collaboration with MUBI, is hosting a screening of the film Annette. Directed by Leos Carax, the musical romantic drama premiered in July 2021 as the opening film at the Cannes Film Festival, where Carax received the Best Director award. The film revolves around a seemingly perfect couple – a stand-up comedian and a renowned opera singer – whose life changes after they welcome their first child, daughter Annette into the world.
Where: AF Bombay, Churchgate Centre, Theosophy Hall, 40 New Marine Lines
When: Thursday, 6.30 pm
Price: Free entry, registration mandatory
To register: Visit bombay.afindia.org/events/annette-film-screening
Gorge at Kerala Biryani Festival
They say biryani was brought to Thalassery, a commercial city on the Malabar Coast, by Arab traders who frequented the coast centuries ago. Over time, the locals not only adapted but also mastered the recipe to suit their palate, resulting in the Thalassary Biryani as we know of today. Chef Sara Jacob Nair has curated a menu with some of her favourite versions of local biryanis from Thalassery, Kannur, and Trivandrum, apart from her own trademark home-style Pothichoru biryani.
Where: NairOnFire
When: Till July 23
Price: Rs 495 onwards
To order: Call 9324059522 or DM @naironfireindia on Instagram
Paw around at a kitty bash
Brewdog Mumbai is hosting a Kitty Bash, a day filled with games, gifts, and gourmet delights, all curated keeping in mind the feline tribe and their human friends. The event will also see free micro-chipping, breed certification, basic health check-ups, and an adoption drive.
Where: Brewdog Midtown, Lower Parel
When: July 23, 12-3 pm
Price: Rs 599 per person, no charges for pets
To book: Visit bookmyshow.com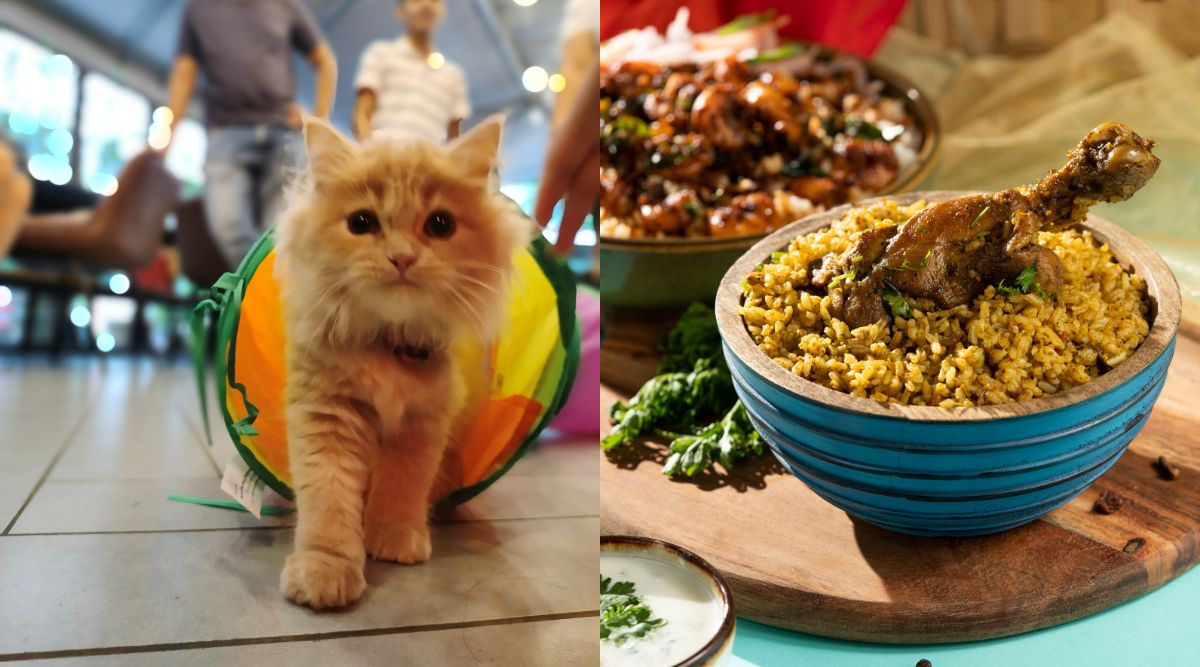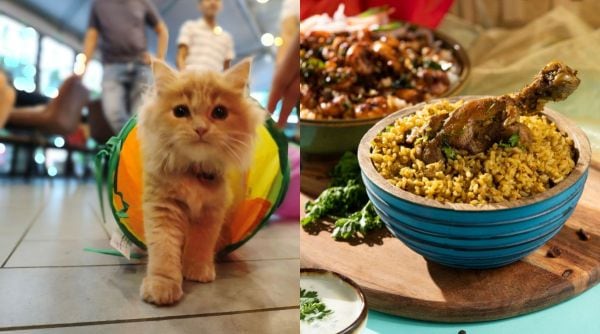 Attend a kitty bash or gorge on Kerala style biryani.
Documentary screening – Till Death Do Us Part
The NCPA Presentation in collaboration with Cinema Collective is hosting a screening of the documentary Till Death Do Us Part. The film written and directed by Insia Dariwala begins with establishing the Indian woman's perception of their husbands and marriage, and the deadly price they pay for treating marriage as the only reason for their existence.
The 60-minute English/Telugu documentary also looks at pain as the central element that bonds these survivors together, and it is that very pain that compels the protagonist to take it upon herself and ascertain that no other woman should ever go through such horrifying violence.
Where: Little Theatre, NCPA
When: July 20, 6.30 pm
Entry is free, admission on a first-come-first-served basis.
A musical evening with Sanam
If you are in the mood for soulful renditions of Bollywood songs coupled with high-energy performances, you are in for a treat! The popular musical band Sanam, led by vocalist Sanam Puri along with Samar Puri on lead guitar, Venky S on bass guitar and Keshav Dhanraj on drums, is performing in Mumbai this weekend. Expect their signature blend of contemporary pop, rock, and Sufi music.
Where: Dublin Square, Phoenix Marketcity Mumbai
When: July 21, 7 pm onwards
Price: Rs 799 onwards
To book: Visit bookmyshow.com
A paw-some musical for children
If your kids are a fan of the animated series PAW Patrol, here's a show brought to Mumbai especially for them. The musical features a cast of everybody's favourite PAW Patrol characters in an action-packed musical drama adventure Race to the Rescue. The show includes two acts, an intermission and engages audiences with Bunraku puppetry, an innovative costuming approach that brings the PAW Patrol characters to life on stage with their vehicles and packs.
Where: Nita Mukesh Ambani Cultural Centre, Mumbai
When: Till July 30
Price: Rs 750 onwards
To book, visit bookmyshow.com
Compiled by Heena Khandelwal




If you want to register your marriage in thane visit : https://courtmarriageregistration.co.in/court-marriage-registration-in-thane

Source link